Ant Esports StreamCam 120
is your one-stop solution for a streaming camera, equipped with a wide-angle lens, built-in mic, and ring light, the StreamCam 120 is all you'll ever need to complete your ultimate streaming setup. The StreamCam 120 comes with a 78-degree wide-angle lens for maximum coverage that can record at up to 1080p 60FPS for a clearer and sharper video thanks to the build-in soft tone ring light with three levels of brightness.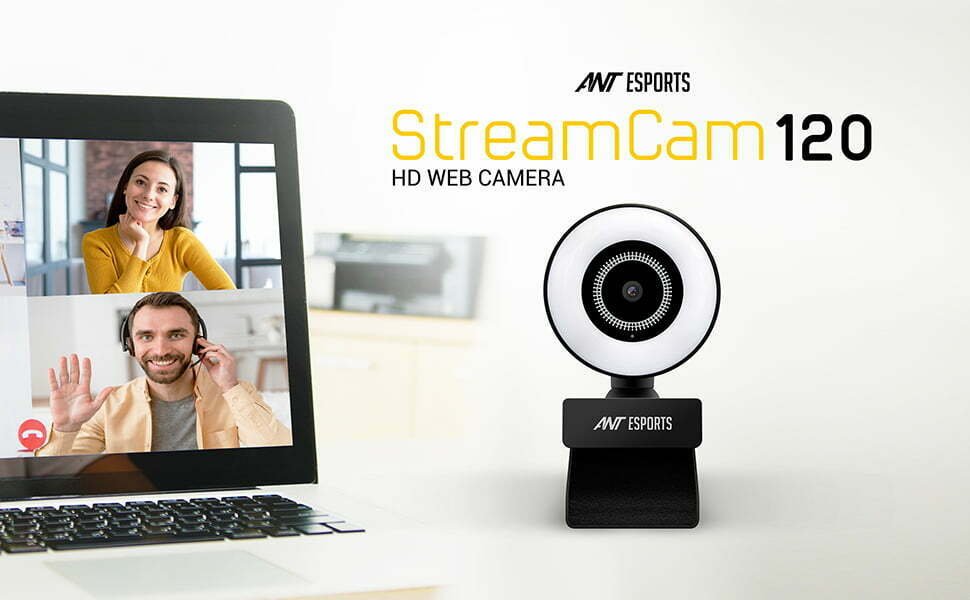 The built-in microphone with noise-canceling technology reduces ambient noise to enhance the sound quality of your video. Even in noisy surroundings, you can capture just the sounds that you want.