Description
Logitech G29 Driving Force Racing Wheel and Floor Pedals, Real Force, Stainless Steel Paddle Shifters, Leather Steering Wheel Cover, Adjustable Floor Pedals, PS5/PS4/PS3/PC/Mac – Black
Logitech G29 Driving Force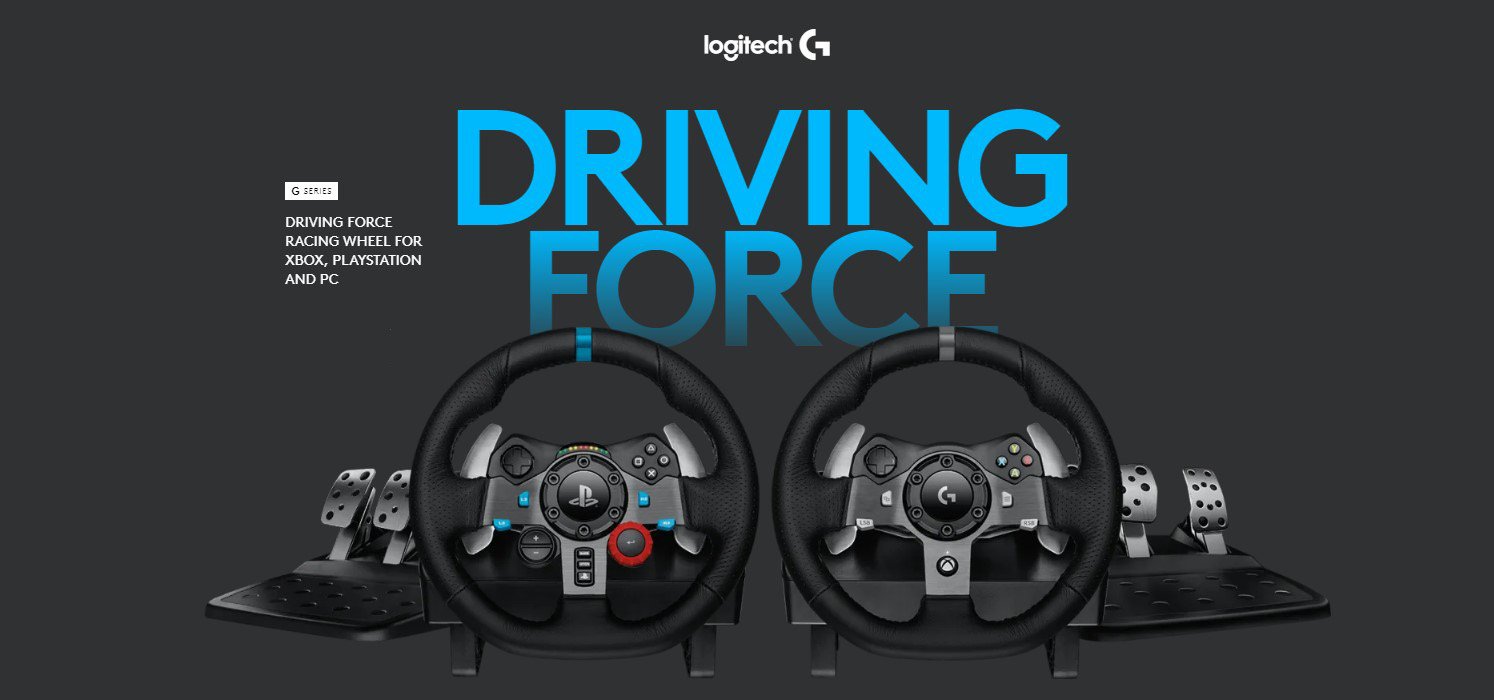 LOGITECH DRIVING FORCE RACING WHEEL
FULL THROTTLE, FULL CONTROL
Logitech G29 Driving Force Racing Wheel Relentlessly engineered for the perfect driving experience, Driving Force by Logitech G takes the latest racing games to the highest level. You simply haven't experienced racing simulation if you haven't grabbed your supercar by the wheel.
Be sure to select the right wheel for your needs:
G29 is for PS4, PS3 and PC
G920 for Xbox One and PC 
THE REAL WHEEL
Logitech G29 Driving Force immersive driving simulation comes to life in the details. Dual-motor force feedback makes you feel every tire slip and terrain change. Solid steel ball bearings in the wheel shaft give weight and durability. Stainless steel paddle shifters and floor pedals apply precision force. Hand-stitched leather covered wheel makes every car luxury. Helical gearing delivers smooth, quiet operation.
ADJUSTABLE FLOOR PEDALS
Maintain a more realistic driving body position with the separate floor pedal unit with integrated throttle, brake, and clutch pedals. Driving Force lets you comfortably accelerate, brake and change gears with the feel of an actual car.
IN THE BOX
Steering wheel

Pedals

Power adapter

User documentation
WHEEL
Rotation: 900 degrees lock-to-lock

Hall-effect steering sensor

Dual-Motor Force Feedback

Overheat safeguard
PEDALS
Nonlinear brake pedal

Patented carpet grip system

Textured heel grip

Self-calibrating
MATERIALS
Wheel spokes: Anodized aluminum

Wheel cover Hand-stitched leather

Steering shaft: Steel

Shifter paddles: Brushed stainless steel

Mounting clamps: Glass-filled nylon

Pedal frames and arms: cold-rolled steel

Pedal faces: Brushed stainless steel

Pedal piston sleeves: Polyoxymethylene thermoplastic (POM)
Height: 270 mm

Width: 260 mm

Depth: 278 mm

Weight without cables: 2.25 kg
Height: 167 mm

Width: 428.5 mm

Depth: 311 mm

Weight without cables: 3.1 kg
REQUIREMENTS
Playstation®4 or Playstation®3

Powered USB port

OR

Windows® 10, 8.1, Windows 8 or Windows 7
macOS® 10.10+ G920
G920
Xbox OneTM

Powered USB port

OR

Windows 10, 8.1, Windows 8 or Windows 7

macOS 10.10+
Similar Products