Ant Esports ICE-C200 CPU Cooler with Rainbow LED Fan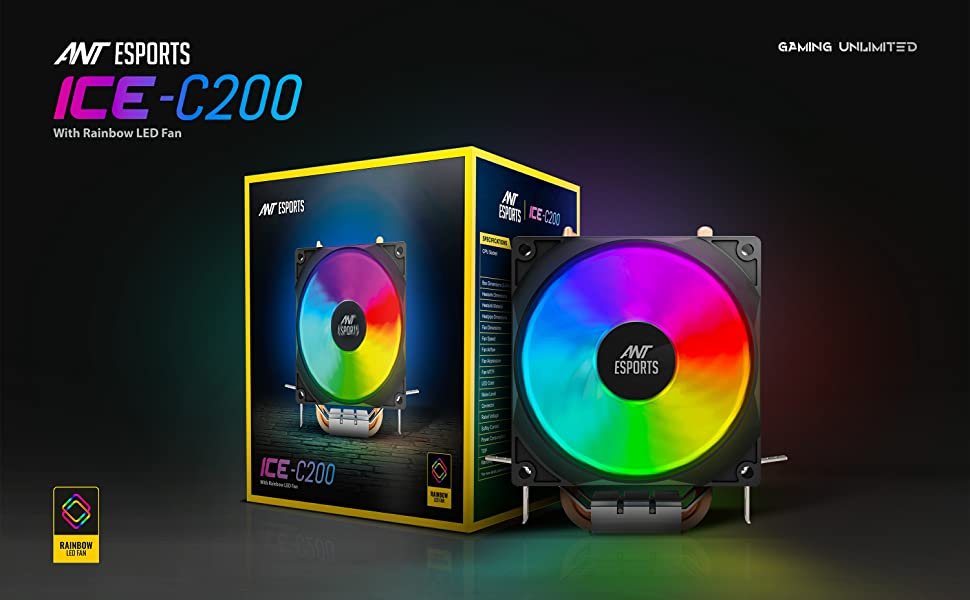 The Ant Esports ICE-C200 offers optimum performance, high compatibility, and streamlined installation for a hassle-free user experience! The dense aluminum heatsink uses our patented Tunnel Effect technology which creates a micro vortex for boosting air circulation among the fins and heatsink for greater heat transfer.

With just 122mm height the ICE-C200 is highly compatible with all PC cases especially smaller form factors like mATX and at just 100mm width the cooler offers maximum RAM clearance making it compatible with even tall RAM modules without any issue.

Two 6mm heat pipes use our direct contact technology for an even spread and contact with the CPU to dissipate heat effectively even on high TDP systems.
Equipped with a high static pressure 120mm rainbow LED fan the ICE-C200 ensures effective cooling with low noise and high durability.
Similar Products
https://www.thinkpc.in/product/gamdias-aeolus-m2-1204r/